Meet The Staff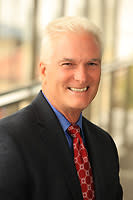 Monterey Conference Center General Manager Doug Phillips
Doug Phillips was hired in September 2016 as the new General Manager of the Monterey Conference Center. Doug's career in the hospitality industry spans over 35 years and includes a diverse background in coordinating, operating, selling, marketing and managing some of the top rated hotels in the industry. He has a proven track record of providing excellent customer service and delivering top and bottom line revenue performance.
"My favorite thing to do in Monterey is eat breakfast at Grandma's Kitchen, golf at Del Monte Golf Course, beers at Knuckles, and dinner at Heirloom Pizza."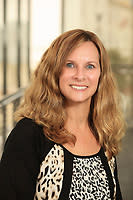 Event Supervisor Dayna Swanson, CMP
Dayna started with the Conference Center in 2000. She brings experience working in hotels, restaurants, and convention centers in catering, front desk services, and on-site event management. She utilizes her work experience and education to maximize the services she provides to her clients. She is a member of the International Association of Assembly Managers (IAAM). In 2008, Dayna attained the designation of Certified Meeting Professional (CMP).
"My favorite thing to do in Monterey is to walk on the beach looking out to the bay for sea lions, otters, dolphins and whales, and watching the scuba divers, kayaks, fishing boats and sail boats. On a warm day, being on the beach in Monterey is Paradise."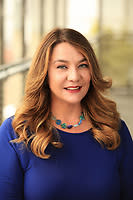 Sales Coordinator Olga Maximoff
Olga joined the sales team in 2009. She brings her experience in hospitality, sales and catering/conferences services gained at other Monterey Peninsula properties, including Pebble Beach Resorts. Olga enhances the sales efforts with her invaluable database administration knowledge.
"My favorite thing to do in Monterey is go to the beach and test the theory that every seventh wave is the biggest. Try it! You will find yourself in an amazing state of bliss."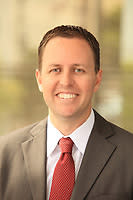 Event and Sales Assistant Trevor Page
Trevor joined the team in 2017 in this newly created position focusing on special events throughout the City of Monterey. He brings over 10 years of experience from his previous role at Pebble Beach Resorts in both group sales and special event planning and execution. His experience allows him to understand the details on how events ultimately become successful.
"My favorite thing to do in Monterey is to take my family to the Monterey Bay Aquarium. My kids absolutely love it and learn something new every time!"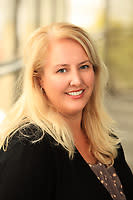 Operations Team
Operations Supervisor Tonya Hufford, CMP
Tonya joined the Monterey Conference Center team in 2001 as an Event Coordinator and in 2018 she became the Operations Supervisor. She is an active member for the International Association of Venue Managers (IAVM), Green Meeting Industry Council's (GMIC) and the Convention Industry Council (CIC). She is a Certified Meeting Professional (CMP) and in 2014 became an inaugural graduate of GMIC's Sustainable Events Professional Certificate (SEPC) program.
"My favorite thing to do in Monterey is having a sunset bonfire at the beach with family and friends."